Kung Hee Fat Choy!
2021 IS THE YEAR OF
THE WHITE METAL OX
2021 is the Year of the White Metal Ox. The Ox is the second out of the twelve zodiac signs and 2021 is going to be a year when perseverance will be rewarded.
Diligent, hard working and honest, the Ox symbolizes stability, rigor and prosperity. In Chinese culture, the Ox is a faithful friend—likewise people born in Ox years are trusted by friends and leaders. They respect traditional ideas and are likely to be self-made, insisting that everyone should do their part. Although being a little conservative and stubborn, Oxen never let people down.
Symbolized by this strong animal, The Year of the Ox can be a powerful time of moving forward. This is not the year to sit back and relax, this is the year of hard work, careful planning and persistence. We will feel the full weight of our responsibilities and find it necessary to double our efforts to accomplish anything at all. Get up and use the energy of the Ox! Be steady, stay positive and take care of each other. The sun will shine on those who stay disciplined.
HAPPINESS, LOVE and FRIENDSHIP
From Stacey Leong Design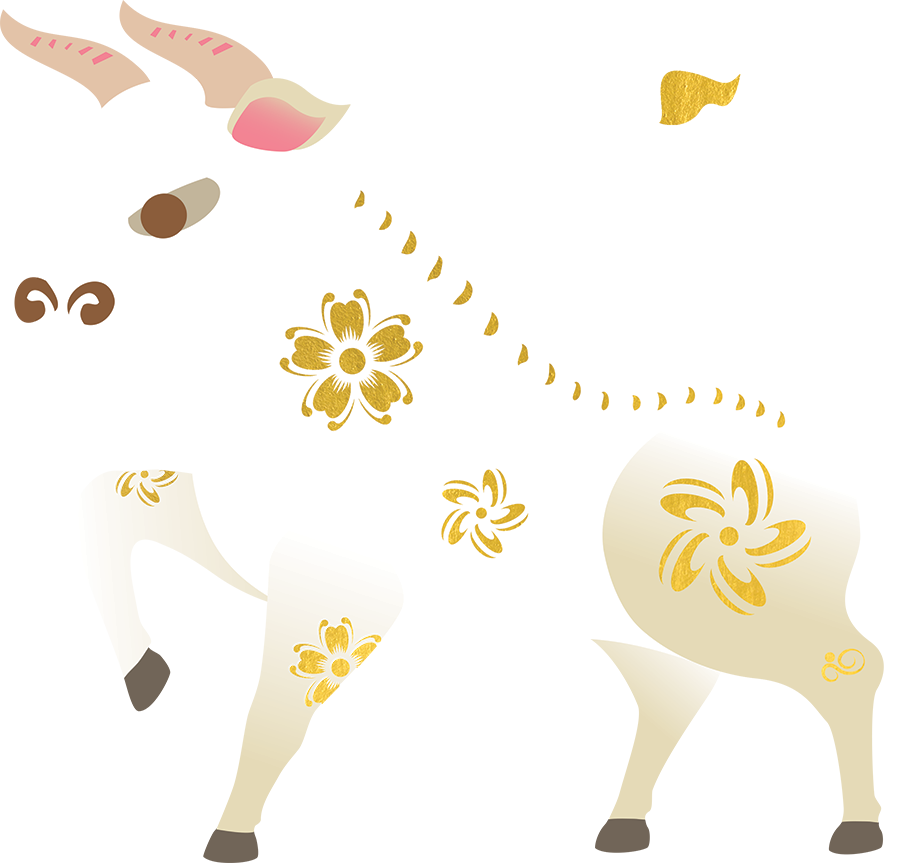 YEAR OF THE OX PREDICTIONS