BEHIND THE SCENES
---
The Stars are Radiant
Congratulations to all of the nominees and winners at this year's award show held at the Hawai'i Theatre on July 1, 2023. SLD has been proudly designing for the Hawai'i Academy of Recording Arts (HARA) since 2007!

Through the years, weʻve had the great opportunity of working with HARA—some of Hawai'i's best recording artists, producers, song writers, recording engineers, musicians and contributors—all of them staunch supporters and volunteers of music here in the islands.

Each year, the organizers work their magic in such a compressed amount of time… we are always so impressed with their ability to produce such a great show that is broadcast live for the world to enjoy on TV and online.

Where does SLD come into play? We take the vision and theme of the show and design the program for the awards show! Itʻs so exciting to see all the nominated artists and honorees… but attending the show, seeing the artists and being surrounded by so much talent takes it over the edge! Itʻs like Hawai'iʻs Grammy Awards! Everyone is dressed to impress—showcasing the best local fashions—and accessorized with pikake, ilima, pakalana or maile lei. Now the actual show… we are treated to the best island music and entertainment all throughout the night! Guarantee youʻll be moving to the beat after the first song.
A big mahalo to HARA and the board for being such gracious hosts and for putting on a show to remember!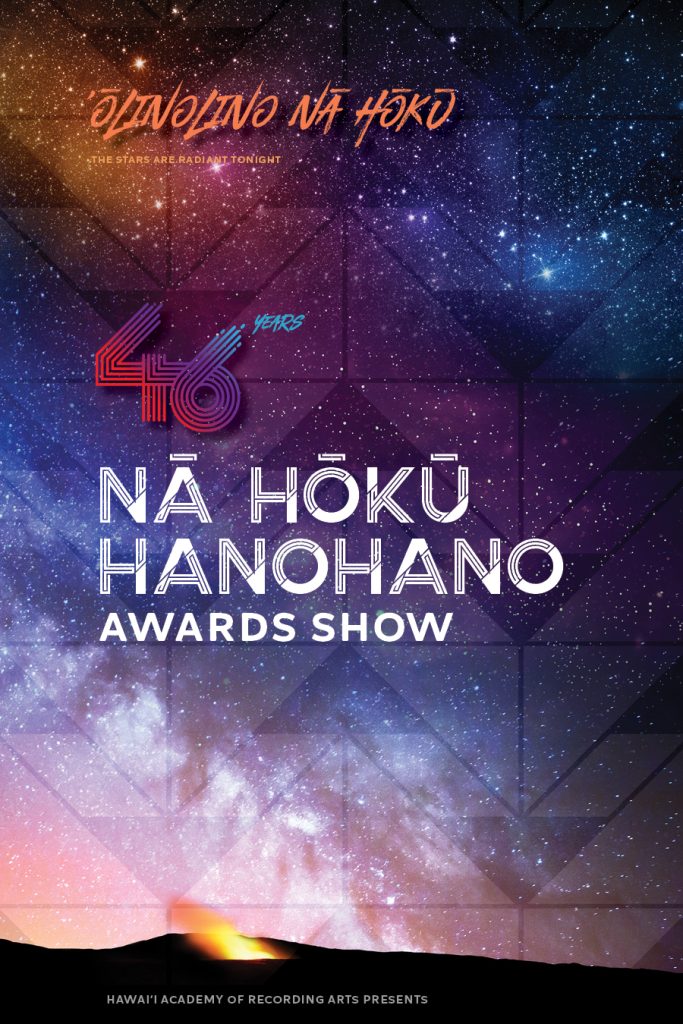 ---