BEHIND THE SCENES
---
Be Maui Strong…
As I write this, it has only been a week since the wildfires ripped through the sleepy towns of Lāhainā, Kula, Olinda and Kīhei. Since then, I have had trouble sleeping. As more stories unfold of that horrific night, I find myself obsessing over what happened and of the welfare of the survivors.

Many know, some may not… but I am a product of that island. I grew up in Upcountry, Makawao. I am a Maui girl. The flattening of an entire town and the mass loss of lives on the island that I still consider home hurts in a way that is difficult to put into words.

The one thing that I cling to is being "Maui Strong." Maui people can be characterized as warm, friendly, loving and at the same time we can be tough, rough around the edges, gritty with a quiet resilience that is ingrained from childhood. It is also a way of taking care of others even when you are facing hardships yourself. It is the kind of mentality that doesn't allow self-pity or wallowing. It is the automatic, all hands on deck kind of thinking that binds the community together. And that is what we all witnessed as the people of Maui took matters into their own hands. They were doing what they were innately taught to do.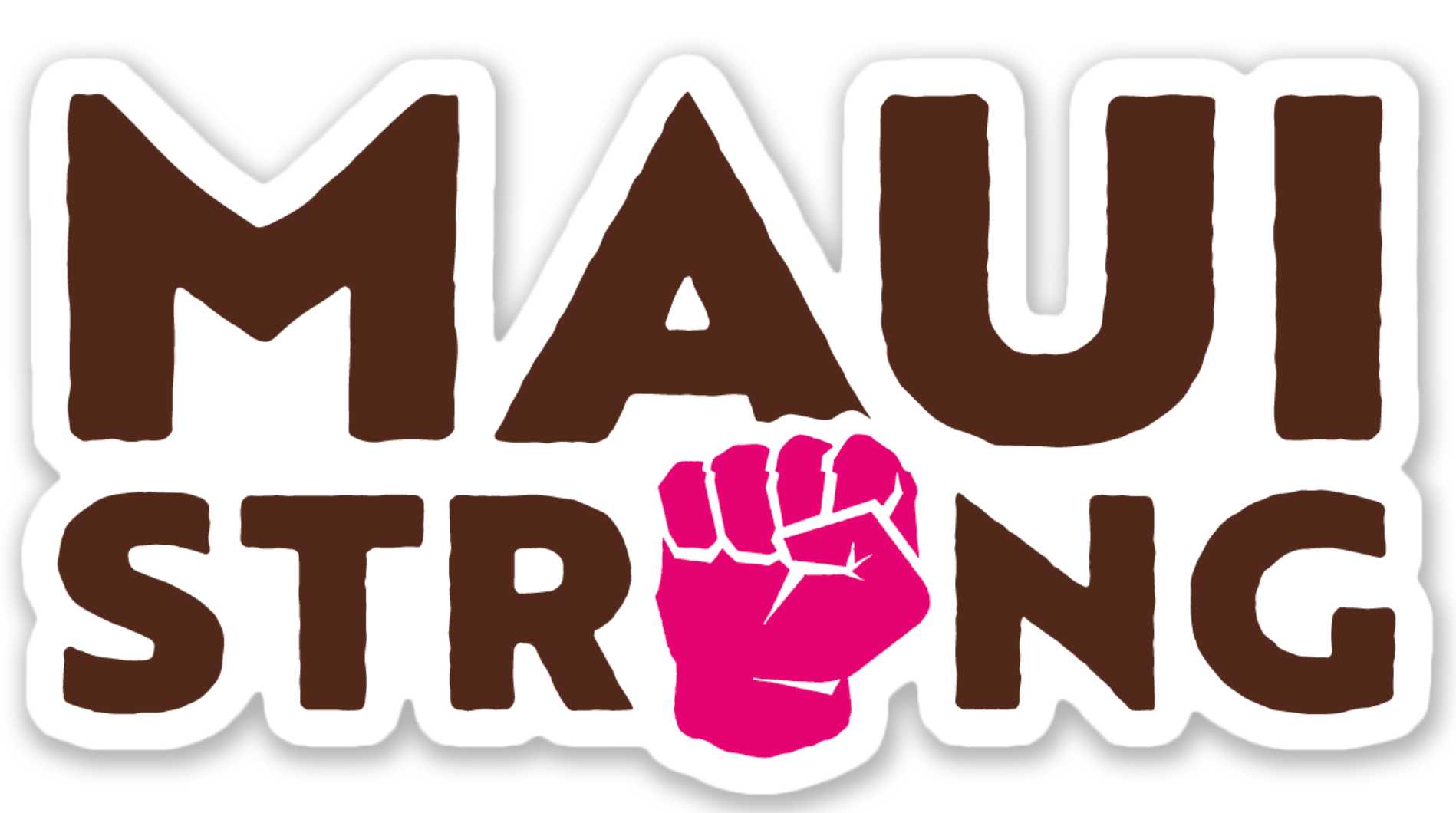 There is a strong desire to help my home island during this difficult time. Like many, I have sent donations to specific families in need rather than taking them to mass donation sites. Sending requested supplies via cargo to 'ohana seems the best way to quickly fulfill their immediate needs. But, let's be realistic, it is going to take years to rebuild Lāhainā and in the meantime, so many people need immediate help. I realize that many of you may not have family or know people on Maui that have been displaced and would still like to help in some way. I urge you to please donate to either:

Hawaii Community Foundation Maui Strong Fund (they provide funds to vetted nonprofits)

and/or the

Maui Fire Store — Maui Firefighters and Ocean Safety Officers Fund for those who lost their homes (the only legit fundraiser specifically for Maui's first responders)

As a thank you from SLD for donating, we will send anyone who donates to either or both of these funds our "Maui Strong" sticker (until we run out). Please email me your mailing address and proof of donation for one or both of the mentioned funds (receipt) and we will mail your sticker at no charge.

Me ka mahalo nui,
Stacey
sll@staceyleong.com


– – – –

The Maui Fire Store is operated by active Maui Fire Department Fire Fighters and this fund is approved by MFD. The donations received are used to help their affected fire and other first responder families' needs. Each family has different needs and they are working with each family individually to provide for them. They are proud and humbled by the amount of support they have received thus far.

---